Friday, 5 April 2019 - Saturday, 6 April 2019
We are very excited to announce this years Annual Dinner and drive on the 5th and 6th of April in Kilkenny!
Date: 5th and 6th of April 2019
Venue: Newpark Hotel, Kilkenny
Brochure: Downloadable here
This years charity draw at the Annual Dinner is for Kilkenny Meals on Wheels.
We are looking for spot prizes, if any company or individual would be kind enough to donate a prize it would be much appreciated.
Please reach out to Andy directly for spot prices
Some of what we hope to do:
The area is ideally located for exploring some great drives which this part of the Country has to offer.

We plan an interesting, exciting weekend for Saturday and Sunday with drives over Mount Leinster, Inistioge, Graiguenmamagh and Borris for lunch at Step House.
A special one off event "A Track Driving – Experience" – see the thrill driving your own car at a fun friendly venue at Kiltorcan Track or have a coffee and watch others.
Sunday has a short, but exciting, trip with lunch at Kinnitty Castle before we all make our way home.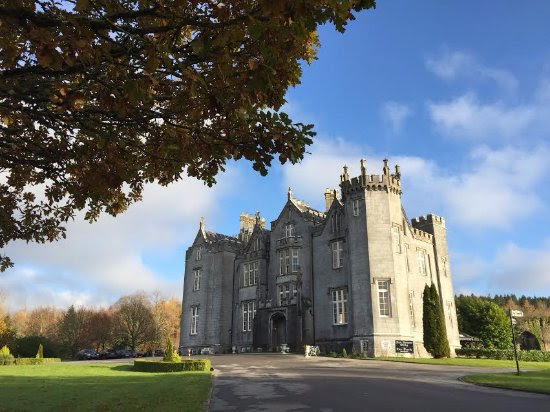 Further information will follow with details of drives and sightseeing in the city for Saturday but this will, as every year, be a great event to start the year.
Have a look at the 2018 Annual Dinner pictures here!